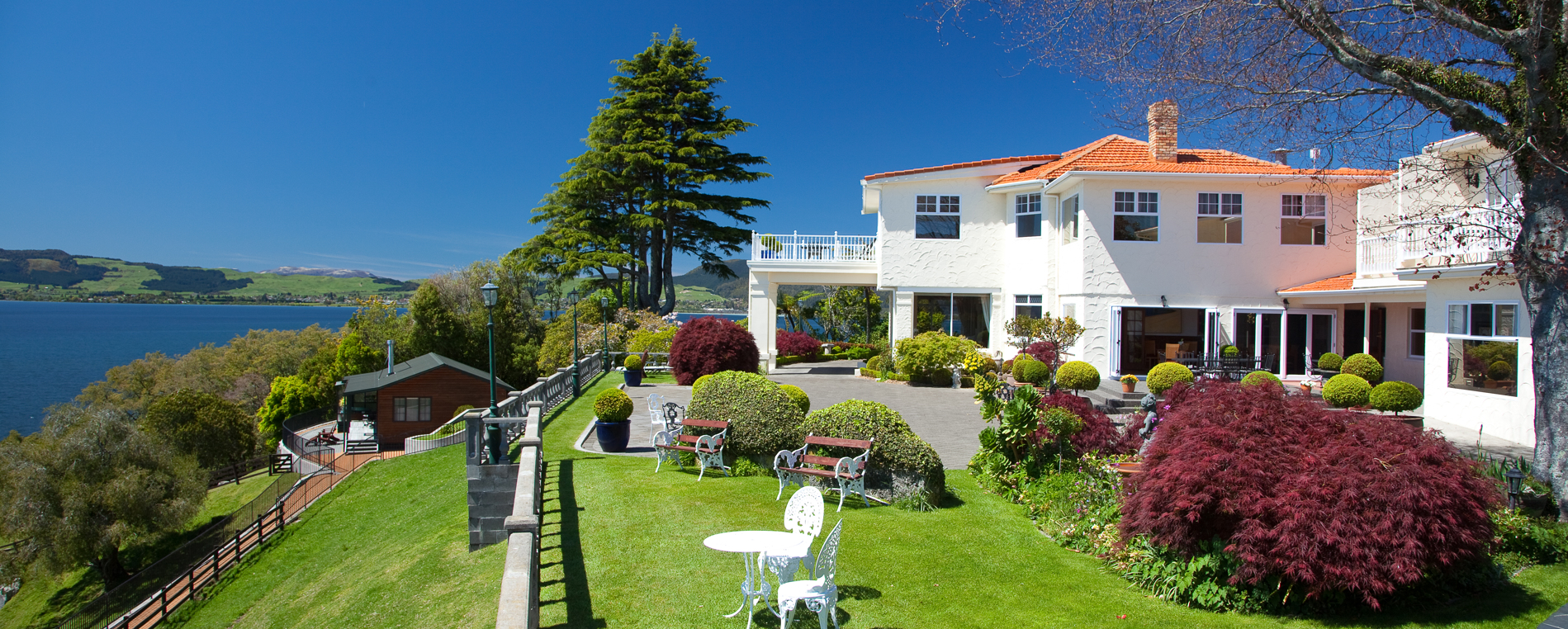 On The Point - Lake Rotorua is located on a site incredibly rich in history.
As an important promontory on to Lake Rotorua, Kawaha Point was settled by early Māori civilisations who recognised the great promise of the natural landscape. Local people established productive fishing villages on the lake's shore and grew crops on the fertile volcanic soil.
Further up on the Kawaha Point headland was a fortified pā; a settlement once ruled by the famous chieftain Tunohopu with his family of wives, children, warriors and slaves. The elevated views offered the people security as they could see warriors or visitors arriving by waka (watercraft).
Remnants of these ancient tribal settlements are still evident in the grounds of what is now On The Point. The rock-strewn headland still has the grassy trenches and ramparts of the pā; a pā which bore witness to much bravery and bloodshed throughout the intertribal wars of the early 19th century.
But the legends of the area also include stories of love; both romantic love and love for whānau. One tale tells of Tunohopu's bravery in travelling solo to Taupo to rescue his kidnapped son. Another tells the famous story of Hinemoa, the daughter of a Māori chief who swam across the lake to Mokoia Island to meet her love, Tutanekai.
Many Māori legends have been passed down through oral tradition, dance and song; and fascinating stories shared about the original construction of the homestead which was erected on the property in the early 1900s.
With no road access, all building supplies were shipped in and carried up to the building site. After the property burned down in 1933, it was rebuilt by a new owner on the same concrete foundations in 1936. The property changed hands one more time before it was sold to the current owners, Ron and Jamie Main, who converted it into a lodge in 2004.
Our current reception office is a tangible reminder of the property's history, having been part of the original construction from the early 1900's. Our logo also pays homage to the landscape and all its stories, reflecting our proximity to the lake and breathtaking views of Mokoia Island.